Keehn Chiropractic Clinic
We are dedicated to Corrective Care.  We address structural variations to the norm and work to get your spine as close to textbook normal as possible thus eliminating the cause of your aches and pains.  We do this using chiropractic adjustments and non-strenuous exercises tailored to your specific needs.  Every patient's potential for improvement is different.  Our aim is to get you to your highest potential and then keep you there.
Our Approach
Our office treats a wide variety of conditions as well as the common neck, back and headache pains. Chiropractic Adjusting Techniques include the Palmer Package, (Thompson Drop Table, Diversified and Gonstead Manual) as well as Activator Technique. Patients seeking treatment at Keehn Chiropractic Clinic are assured of receiving the best quality care we can offer. Our genuine concern is for your well-being. Good health is "teamwork"… one adjustment at a time. With good nutrition, exercise, a positive mental attitude and a normally functioning spine and nervous system, we will work to bring you a higher quality of life. Naturally!
Meet The Team
At Keehn Chiropractic Clinic you will find a friendly and committed staff of professionals with the goal of returning you to a pain free and natural state of health.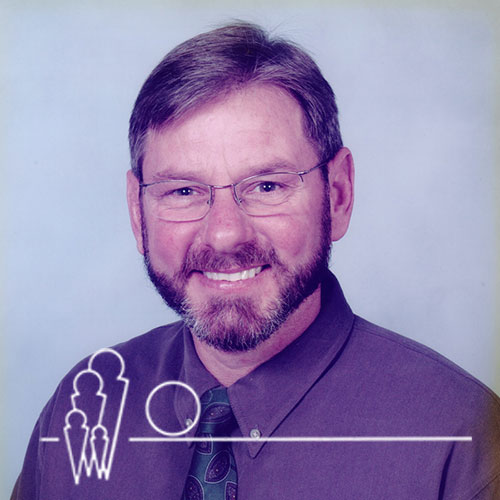 Dr. Stephen Keehn, D.C.
Dr. Stephen Keehn is a 1973, graduate of Palmer College of Chiropractic in Davenport, Iowa. He is the founder and owner of Keehn Chiropractic Clinic, P.S., which he established in 1975. His 35 plus years of active practice have involved all aspects of chiropractic care, including automobile accidents, on the job injuries, as well as general acute, corrective and preventative care for adults and children. For the last 8 years, Dr. Keehn has attended nearly 150 hours in the evaluation, treatment and management of auto collision victims. He is a member of the Washington State Chiropractic Association, The Brain Injury Association of Washington, and Fellow of the International Chiropractor's Association. Dr. Keehn has 4 daughters and 3 grandchildren.
Brian Tetreault L.M.P
Brian is our Licensed Massage Practitioner here at Keehn Chiropractic Clinic. He graduated from Seattle Massage School in December of 1994, and has practiced 12 out of his 16 years of massage here in this office. Brian specializes in motor vehicle accidents, Labor & Industries claims however, he is also a provider for most major medical plans. His techniques include deep tissue, trigger point therapy and neuro-muscular therapy, as well as that good ol' relaxation massage.
Our goal for you is simple
Every patient's potential for improvement is different.  Our goal is to get you to your highest potential and then keep you there. Dr. Stephen Keehn, D.C. and his team of professionals are ready to help you now.